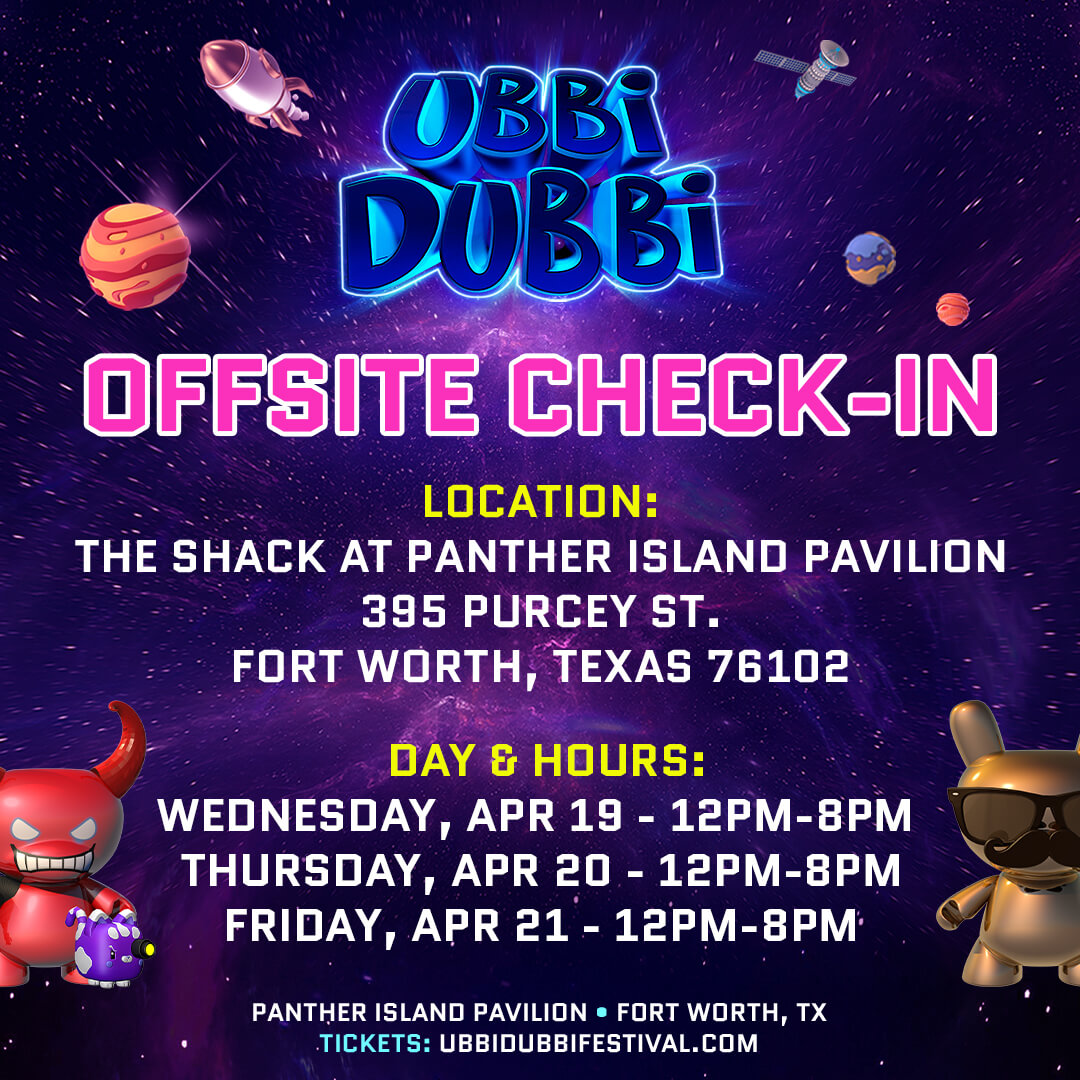 Missed the shipping deadline for your wristband or are you a first-time festie who put your wristband on too tight (no judgment)? No problem!
Get your festival admission sorted early, visit off-site wristband pickup at The Shack at Panther Island Pavilion (395 Purcey St, Fort Worth, TX 76102) with valid photo ID and your ticket order to pick up your wristband on weekdays preceding the event!
Early Wristband Pickup Location
Early wristband pickup is available off-site beginning Wednesday, April 19th continuing through Friday, April 21st.
Wednesday, April 19th: 12:00 PM – 8:00 PM
Thursday, April 20th: 12:00 PM – 8:00 PM
Friday, April 21st: 12:00 PM – 8:00 PM
Questions? Contact us via our contact form.